Why choose a gas operated Poffertjes grill ?
The best reason to choose a gass grill instead an electric grill is the absence of electricity
and a gas grill has more energy / capacity.
Our models:
45 holes Poffertjesgrill
35 holes Heart shaped Poffertjesgrill
70 holes Poffertjesgrill
2 x 70 holes Poffertjesgrill
112 holes Poffertjesgrill
140 holes Poffertjesgrill
NEW – 150 holes Classic Poffertjesgrill
It is possible to design custom made Poffertjesgrills
All of our gas Poffertjes baking plates are from a special quality red cupper
for best baking qualities.
For most models it is possible to install a dispenser system.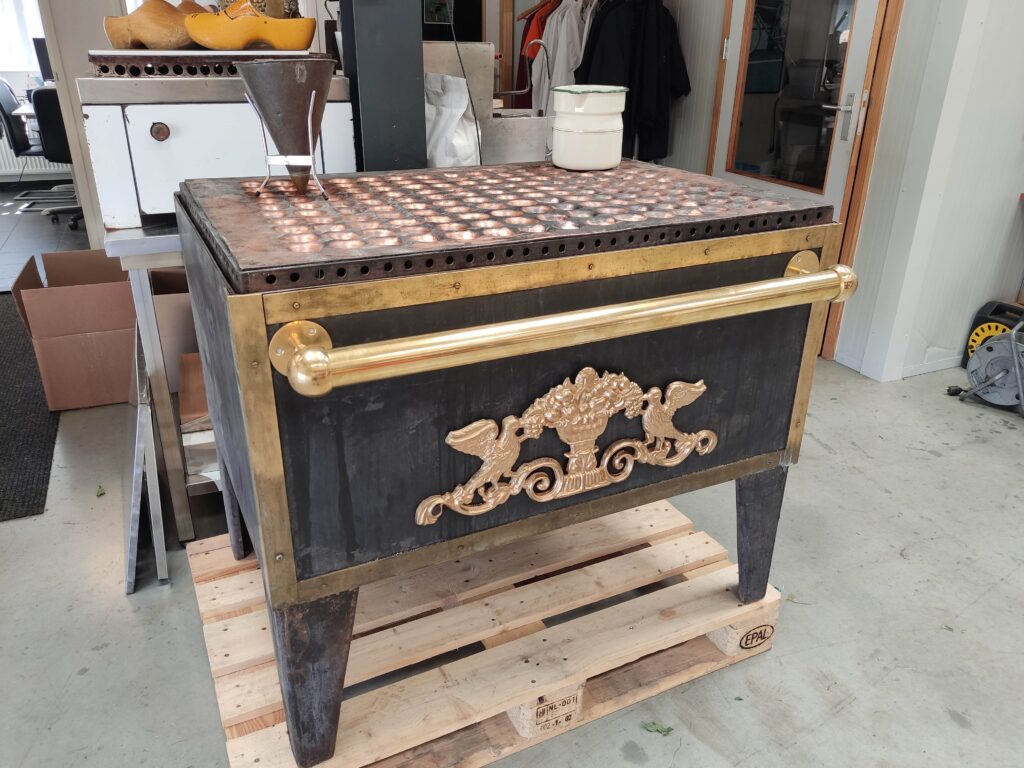 150 holes Classic Poffertjesgrill
---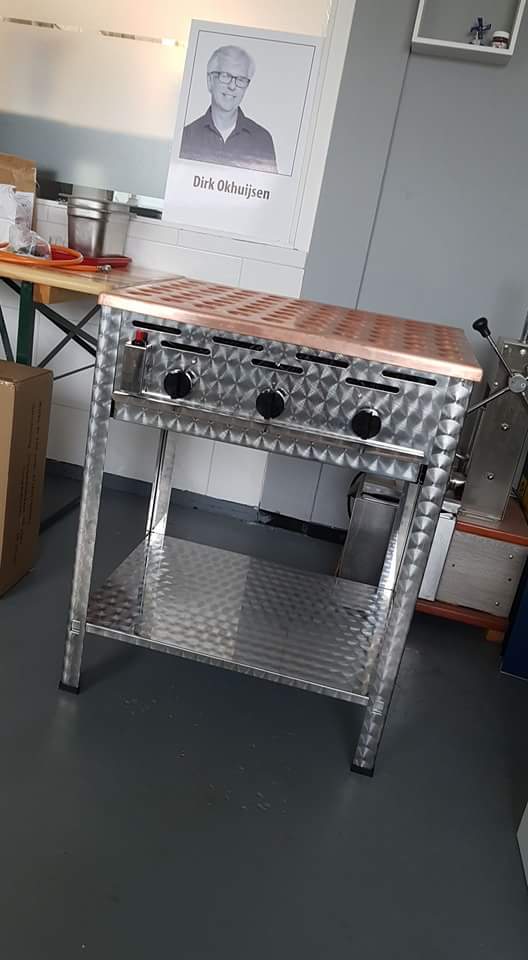 For information, for prices or quotes
please contact us by email: info@vandemeester.com
To make a quote included the shipping costs we need the adress where to send your order.
All orders are send including insurance for care free ordering.
---
Custom build Poffertjes equipment
We can build any configuration to bake Poffertjes.
This project is custom made for a Dutch customer, 140 holes grill fitted with the stainless steel dispenser system for easy operation.